Thanks to the generosity of our sponsors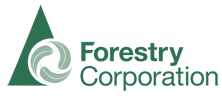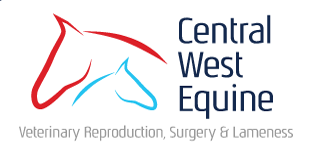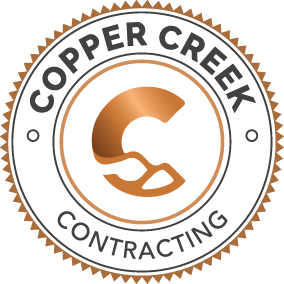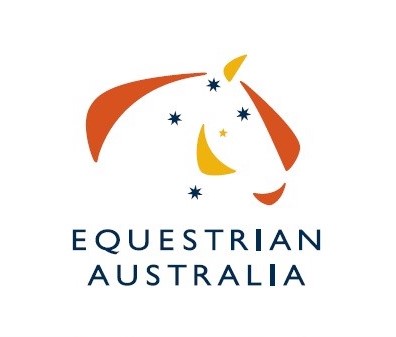 Matar Stables Bullio Cup
Endurance Event
2nd - 3rd November 2019
The Matar Stables Bullio Cup is an endurance horse ride catering to everyone from young children and families to serious endurance athletes. The ride base is located at Four Mile Creek near the beautiful food and wine city of Orange in NSW. The course traverses through the picturesque Canobolas State Forest and neighboring farm land.
About endurance riding
Endurance is a great sport for every horse and rider.
Endurance riding is a great opportunity to spend time with your horse in some of the most beautiful places to ride in Australia. If you like camping with friends and being outdoors and spending time with your horse then endurance is for you. Endurance is a social sport where you can ride with your friends and make new friends. Endurance is also a family sport, catering for all ages from children as young as four to grandparents.
Many different types of horses participate in endurance. Arabian horses are common but you will also see virtually every other horse breed compete.
For help in getting started in endurance please click this link or call one of our committee members and we'll be very happy to help.
the Bullio cup course
The topography is undulating with some steeper climbs with a mixture a forest and open grazing paddocks to ride through. The course is achievable, however, those attempting the 80km and 120km rides are advised to have their horses prepared with some fitness. The course has been designed to be greatly enjoyed by both horse and rider.
The ride will be run under vet gate into hold vetting procedures. The 120km rides will be 4 legs, the 80km rides will be three legs and the 40km ride will be one leg. The 5,10km rides will be through grazing paddocks and soft under foot. The 20km ride will be through the forest an in some sections will require shoes for those horses not accustomed to barefoot. The 120km rides will be 2 x 40km loops, followed by a 24km loop and 16km loop. The 80km rides will be a 40km loop followed by 24km and 16km loops.
important points
120km AERA and FEI**, 80km AERA and FEI*, 40, 20, 10-5km rides available.

The Matar Stables Bullio Cup will awards to the first successful combination from the AERA or FEI events in the Open, MWT or HWT divisions.

The 120km Ride will start at 1am, the 80km ride will start at 4:30am, 40km 7:30am, 20km 9am, 5-10km 9:30am. Please see events schedule for details.

Hold Times for the 120km and 80km will be 45min for each loop

Maximum Heart Rate for the 120km and 80km will be 60bpm in 20min (30min at the finish), and 55bpm for the training and social rides in 30min.

The FEI open min weight will be 73kg

All rides are welcome to crew in the communal crewing area OR return to their camp to crew before returning to vet.

to comply with FEI rules we will have designated camping areas for stables that have FEI horses

Entry is via Mane Hub which is has been designed specifically for endurance. Please use the link on this page.
BIO-Security Requirements
the venue
The ride base is in a paddock located on Four Mile Creek Road, Panuara, approx. 23kms from the centre of Orange. Direction signs will start from:
- the corner of Forest & Cadia Roads Orange if you are coming from the west,

- the corner of Orchard and Forest road at Springside if you are coming from the East,

- or from Panuara if you are coming from the South.
The basics:
There are no powered site and please bring human drinking water. Fire restrictions will be advised closer to the date.

A canteen will be in operation.

Dogs are permitted but must be kept on leads

The ride base will be open from 2pm Wednesday 30th Oct. If you need to arrive earlier please contact the committee so we can organise arrangements for you.

Truck access will be available
Prizes
Fully mounted saddles will be awarded to the winners of all six divisions in the 120km events

Courtesy of A1 Horse Floats in Sydney, a new 2 horse angle load horse float will be awarded as a lucky draw from all successful competitors in the 120km events

Courtesy of IRT and Matar Endurance Stables Gold Doona rugs will be awarded to 1st place in each division

Courtesy of D-Lua park, D-Lua Park natural Grand Prix saddle cloths will be awarded to the 2nd place rider in all six divisions of the 120km events

Other significant prizes will be awarded to 3rd place getters in each division.

Polished gold and silver buckles to be awarded to all successful participants in the 120km events.

Gold Doona rugs to be awarded for Best Conditioned in each division of the 120km events courtesy of the Gobi Desert Cup, West Coast Arabians and Copper Creek Contracting

Major prizes for Best Presented on the 120km, 80km, and 40km events

Major prizes x 2 courtesy of Dixon Smith Equestrian for Best Turnout across all events.

Although the 80km events are considered 'No Frills" Antique Silver buckles presented all successful riders in the 80km events.

Medallions to be awarded to all successful entrants in the 40km events

Gift bags and certificates to all successful entrants in the 5-20km events.

Please note that all major prizes will only be awarded to entrants present at the ride presentation following the event. Prizes will be awarded to the rider. Any agreement between the rider and the horse owner (if different) as to who receives the prizes is not the responsibility of the Canobolas Endurance Riders Club.
USEFUL LINKS
Canobolas Endurance Riders Club Committee